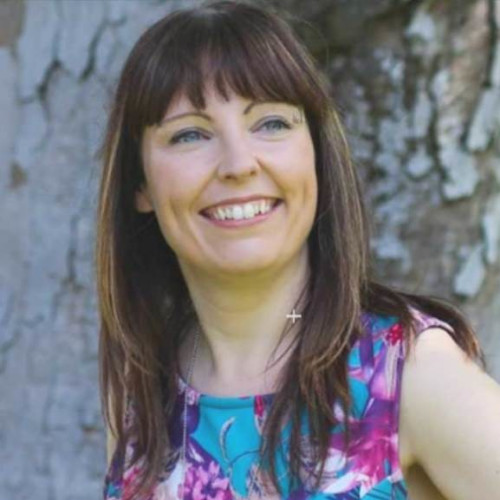 Hi, welcome to Ash Ecology and Environmental. My name is Aisling Walsh and I am a full member of the Chartered Institute of Ecology and Environmental Management (CIEEM). Ash Ecology is also listed as a Registered Practice of the CIEEM.
As a Consultant Ecologist I have a ecology background in both Academia (TCD and UL) and in various consultancies before setting up my own company. My qualifications include a MSc in Biodiversity and Conservation (TCD), A BSc (Hons) Zoology (NUIG), a Diploma in Applied Aquatic Sciences (GMIT), a Post Graduate Diploma in Statistics (TCD), and a Certificate of competency in Environmental Noise Measurement (Institute of Acoustics).
As director of Ash Ecology, I have worked on numerous ecological and noise projects. Specifically, I have written numerous Ecological Impact Assessments (EcIA), Screening for Appropriate Assessment Stage I and Stage II Natura Impact Statements, Environmental Impact Assessments Report (EIAR), Badger Surveys, Bat Surveys, Habitat Surveys. I have also provided input and reviewed Ecological and Environmental assessments for several EIS and EIAR. Ash Ecology has also worked with several consultancies and independently on projects involving: Road improvements and construction – Bridge construction and maintenance – Watermains Rehabilitation – Residential one-off Housing and Estates -Commercial Enterprise such as fuel depots, abbattoirs, factories – School construction – River dredging (to name but a few).
Testimonials
Ash Ecology & Environmental offer a very thorough and professional service. The staff are very courteous and helpful. I would recommend fully this business to anyone in need of this type of work. Ronan Crowley
'Dealing with Aisling was a pleasure. I had complicated needs in terms of environmental reports to submit to planning and yet, Aisling resolved all these in a clear and professional manner. She was always patient and courteous and took the hassle out of the whole process'. Andy Walsh, Cork
We at St. Patricks Boys AFC engaged Aisling Walsh (Ash Ecology & Environmental Ltd) to carry out an 'Appropriate Assessment Screening & Natura Impact Report' on behalf of the Club. About 2 acres of our landholding is located within a Special Area of Conservation. The report was done within a very tight time frame, quicker than promised, was precise and of an exceptionally high quality. In terms of cost and speed of drafting no other company can beat that of Ash Ecology & Environmental Ltd. On a personal note I found Aisling to be a very nice and any time I contacted her by email or phone she responded to my query immediately. On behalf of St. Patrick's Boys AFC if you need either Appropriate Assessment Screening or a Natura Impact Report or any other environmental report I would highly recommend Ash Ecology & Environmental Ltd. Damian Daly, Juvenile Secretary, St. Patrick's Boys AFC, Graiguecullen, Carlow,
We are based in Carlow and received a further information request for a Stage 1 Appropriate Assessment on our self-build project. We contacted Aisling for a quote. Aisling was extremely efficient in getting back to us and looking into the site further. After assessing the site and it's constraints, Aisling advised us that we would likely need to get the Stage 2 NIS Report completed following submission of the Stage One and so it was best to do the full NIS from the outset also. This advice was extremely useful and saved us from any potential delays in the future. Aisling gave us a very detailed and comprehensive report and was extremely efficient in completing it. The report also included advice on suitable garden flowers and trees for our garden and boundaries.
We would recommend Aisling to anyone because of her excellent expert advice, her promptness in replying to our questions and in completing the report and her professional and very friendly nature.
Aislinn and Séamus, Carlow
Recent Client in Galway –Aisling recently completed an 'Appropriate Assessment Screening Report' and also an NIS report for our dairy farm to enable us to obtain planning permission for a new milking parlour on our farm. We found Aisling incredibly efficient firstly in giving us a quote and secondly in completing the report. She is very friendly to deal with and any queries we had were dealt with promptly. I would have no hesitation in recommending Aisling for projects like this.
Martin and Olivia Tierney – Carrowmill Dairy Ltd.
Recent Client in Clare – In April 2019 Aisling completed an 'Appropriate Assessment Screening Report' for: Retention of Existing House and Tyre Centre and associated works to enable us work with Clare County Council towards planning permission. We found Aisling incredibly positive, extremely knowledgeable and super-efficient. The quote Aisling provided in such a prompt manner could not be matched. The Report was delivered in an exceptional timely manner and has received many compliments from Clare County Council. Aisling is very friendly to deal with besides her exceptional knowledge of protected species such as bats she also has a very warm human touch. We would have no hesitation in recommending Aisling for projects like this. 100% Professionalism.
Dermot and Sandra Cronin – Clarecastle Tyres
Recent Client in Cork – During the consideration of a submitted planning application, the Planning Authority asked for further information related to the environmental impact of the proposed development. We worked together with Ash Ecology & Environmental LTD at the delivery of the Appropriate Assessment and a Stage II Natura Impact Statement, which ensured the successful finalization of the decision of permission for the planning application. Working with Aisling Walsh, the director of the company, was a pleasure. She provided us without delay, in a very professional manner and at very competitive fees with the required information, in a crystal clear and well structured format, easy to follow up and comprehensive at the same time. Should we need again the services of an environmental consultant, we would approach Aisling without any hesitation and would hope that she will be not too busy to consider our request :)) Dana Hayes (Architect)

Recent Client in Dublin – We would highly recommend Aisling. We needed a Bat & Badger Survey completed with a fast turnaround for our planning application. We contacted Aisling through her website and received a prompt response.
After explaining our complex planning application, Aisling showed sincere understanding and empathy on our situation. Aisling explained the steps and process and exceeded our expectations and delivered on her word. We also learned interesting details on bats and gained a clear understanding on a Bat survey. We would highly recommend Aisling to carry out surveys you require listed on her website and we will definitely tell people about her excellent work. Thank you Aisling for all your help. Annette & Alan.
Recent Client in Cork – Aisling was extremely professional and produced a comprehensive ecology report that satisfied all concerned parties. We found that Aisling provided a prompt service and was always available for any queries we had. We are happy to recommend the services Aisling provided. Kevin. North Cork